As you shop for your next used car near Hardeeville, Bluffton, and Hilton Head Island, you're sure to find plenty that stand out for various reasons. Some will stand out for their incredible value, and we're here to show you some of the best used cars under $15K you can get.
We'll walk you through some basic specs and features from the most recent generation of each model. If you want to learn more, reach out to us at Peacock Used Cars & Trucks!
Hyundai Elantra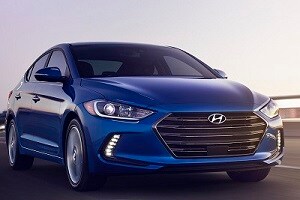 The Hyundai Elantra has been in its sixth generation since the 2016 model year, and you can find some great versions of this car that will deliver top value to you. This car's base engine is a 147-horsepower 4-cylinder, which can get you from Point A to Point B with ease. Three even more powerful engines are available.
The Elantra is a compact car that can seat up to five people. You'll find a spacious trunk, with 14.4 cubic feet of cargo space (ideal for hauling shopping bags or carry-on luggage). Available features include Apple CarPlay™, Android Auto™, and a sunroof to bring the outdoors into your ride.
Hyundai Sonata
If the Elantra appeals to you but you need a bit more space, the midsize Hyundai Sonata is a great option for you. This car's been in its current generation since 2015, and you'll find used Sonata models that meet your budget within that generation.
This car comes equipped with a standard 4-cylinder engine that puts out 185 horsepower. That's great for daily driving, but there are more powerful engines available, including a turbocharged 4-cylinder that has 245 horsepower on tap.
The features in this car are both abundant and user-friendly, from the Blue Link®-equipped infotainment system to the available amenities, such as wireless device charging and navigation. Browse all of our used Hyundai vehicles under 15K in our bargain inventory! 
Volkswagen Jetta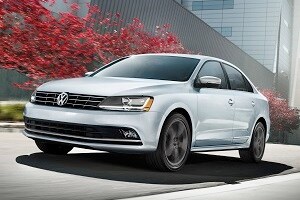 Compact cars are some of the best used cars you can get for under $15K, and the Volkswagen Jetta is no exception. You'll find plenty of great used VW Jetta models from the sixth generation of this vehicle, which ran from model years 2011 to 2018.
VW Jetta cars from these model years run on one of three engines. The trio of turbocharged 4-cylinder engines put out 150, 170, and 210 horsepower, respectively, so you'll get plenty of power for a responsive drive around town.
With optional features, including dual-zone automatic climate control and a Fender® audio system, you can enjoy an advanced, more convenient experience. Plus, nearly 16 cubic feet of cargo volume makes finding space for your luggage or golf clubs easy.
Check Out Our Full Used Car Inventory in Hardeeville SC Today!
At Peacock Used Cars & Trucks, we have plenty more of the best used cars under $15K, as well as a range of other used and certified pre-owned cars, trucks, and SUVs. Feel free to browse our full inventory online and see what you find.
If you do stumble on something you like, schedule a test drive at our used car dealer. You won't know if that car is right for your Hardeeville, Bluffton, or Hilton Head Island drive until you get behind the wheel!