The holiday season can be a busy time: You've got gifts to buy, cookies to bake, and more. Of course, that delicious holiday meal always takes a labor of love and plenty of preparation, but you can always sit back, relax, and let a caterer do the work for you!
Want the best caterers for holiday parties near Hilton Head Island, SC? Consider these three organizations below. Each offers an experienced head chef, a team of meal and drink experts, and a guarantee of food you and your family will love.
Downtown Catering Company | Facebook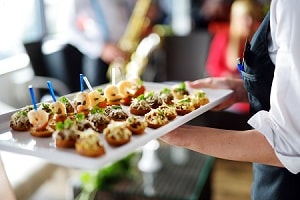 Need award-winning catering service in the South Carolina Lowcountry? Check out Downtown Catering Company, run by husband-and-wife team, Ryan and Leah McCarthy. For great drop-off or pick-up catering, there's no better place to start your search.
You'll find all manner of delicacies on their menu, including upscale hors d'oeuvres like Tuna Tartare Tacos. You can add some late-night snacks (perfect for New Year's), such as Mini Fried Egg Sandwiches or Shoestring Fries. You can also have them cater some Lowcountry favorites, including Ham Biscuits with Georgia peaches!
Geist & Company | Facebook
With more than 25 years in catering, hospitality, and event management, Geist & Company is the perfect place to turn for creative, detail-oriented food assortments. From casual Christmas parties to elegant holiday dinners, Geist & Co. has you covered. Their diverse menus offer something for every tasteYour chef is Geist Emerson Ussery, a Bluffton native with a Latin and Caribbean background.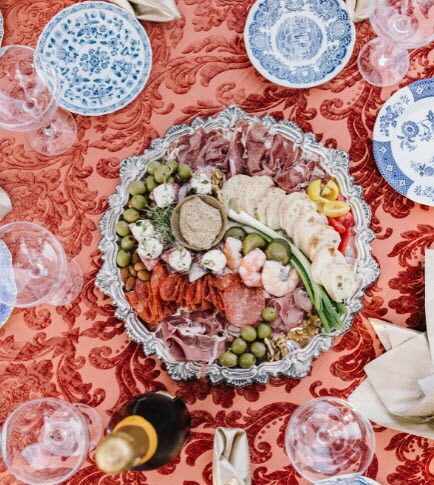 That fusion carries over to his recipes, too, which blend Southern ingredients and techniques with some Latin-influenced ingredients as well. For a holiday meal that's well prepared and appetizingly presented, Geist is your go-to guy!
Cater to Perfection
When you want to create a holiday meal that your guests will remember, turn to some of the best caterers for holiday parties near Hilton Head Island, SC. Check out these three catering services online to get a feel for their menus-and see pictures of some of their most sumptuous creations!