It feels great to give back to a community that's helped you grow into the person you are today. If you're looking for a place to put your talents to work for others, either with the holidays fast approaching or all-year round, check out some of the best places to volunteer near Hardeeville, SC!
Bluffton-Jasper VIM | Facebook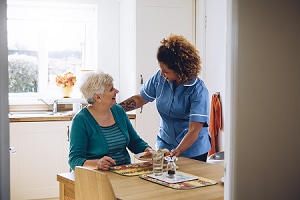 At BJVIM, otherwise known as Bluffton-Jasper County Volunteers in Medicine, you'll find volunteers working hard to deliver excellent medical care to those who need it most. If you have skills as a registered physician, nurse, or dentist, you can put them to work here.
On September 19, 2011, the BJVIM opened their doors to see their first patient, and they've held an invaluable station within the community ever since. This all-volunteer medical clinic provides services like medical exams, counseling, and nutritional services to more than 2,000 eligible uninsured residents of Greater Bluffton and Jasper County. They also need office workers to answer the phones, greet patients, and do paperwork, so put your skills to work at BJVIM!
Bluffton Self Help | Facebook
Volunteer at Bluffton Self Help to help your neighbors in need of food, clothing, educational and financial assistance, and more. In 2016 alone, this organization served more than 10,000 people and provided about $125,000 to 355 families in short-term emergency assistance.
Besides providing free food to those in need, Bluffton Self Help coordinates several annual service projects, like Thanksgiving dinners, Easter baskets, Christmas toys, and school supplies in September. That means they're always looking for volunteers year-round, so check them out today!
The Literacy Center | Facebook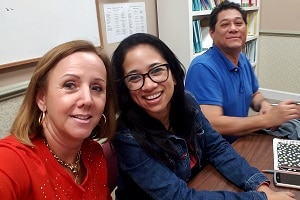 Learning to read is all about empowerment. The team at The Literacy Center realizes that literacy opens all sorts of avenues, from better employment opportunities, to greater success in school, to more civic participation. Plus, it can even lower the risk of crime and incarceration.
Since opening their doors in 1973, their mission has remained consistent, and that is to equip local adults with the skills they need to be successful anywhere: at home, at work, and in the community. They've helped nearly 10,000 adults over the last several decades, and they continue to meet their literacy goals through an unrelenting drive that can only stem from genuine love and concern for fellow humans.
Here at The Literacy Center, you can volunteer as a tutor (no previous teaching experience necessary) or in the office helping with paperwork, data entry, and mailers. They offer educational programs for adults, families, and ESOL speakers. Find out where you fit into their mission!
Get Involved in the Hardeeville Community
Volunteering is a great way to get involved in the community and strengthen the ties within it. As you research these best places to volunteer near Hardeeville, SC, consider which one is the best fit for your special skills and talents. Make your mark by getting involved today!