Behind Hardeeville's low-key charm and Southern hospitality, you'll find what is certainly a beer-drinker's town. If you're a craft beer fan, there are plenty of promising breweries worth checking out. For the best breweries near Hardeeville, SC, you'll want to stop in at these must-visit spots.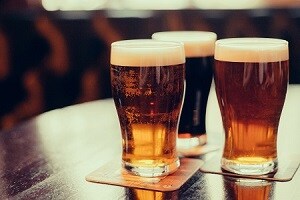 River Dog Brewing is fairly new to the scene, but that hasn't stopped them from delivering the best award-winning, nationally recognized craft beers around. Founded in 2012 by the Gray family, this brewery has it all, from Pilsners and Stouts to hoppy IPAs.
You'll also find beer to go, from 6-pack cans to 22-oz bottles along with 32-oz and 64-oz growlers. Outside seats are available, and the second floor is available for your private meetings, parties, and tastings. Don't miss this up-and-coming brewery!
Located in the heart of Old Town Bluffton, Salt Marsh Brewing has been offering its patrons true Southern hospitality and a front-row seat to the Lowcountry lifestyle. They've been serving up delicious craft beers since 2013, and you'll be treated like family from your very first visit.
Craft beer novices will like their Marsh Grass, a German-style Pilsner with a floral and citrus hop aroma. If you like IPAs, you'll want to try their Slo-Country, an easy-drinking pale ale with a light-malt bill and a hop presence that's ever changing!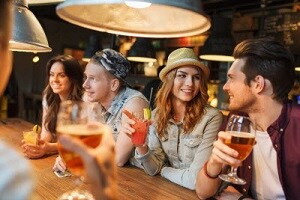 What's on tap at the Southern Barrel Brewing Company? You'll find all sorts of award-winning beers, both seasonal and year-round favorites. Their Slippery Slope Double India Pale Ale is one of the smoothest IPAs around, and their Damn Yankee IPA brings a taste of New England to the Lowcountry.
The tavern itself is a beautiful piece of work. The bar and décor were crafted from reclaimed Pennsylvania barn wood, dating back to the 1700s. The traditional aesthetic of this brewery really comes through in the careful Amish craftsmanship of the materials.
Get Your Drink on at These Breweries
If you're ready to try out a new watering hole, these are some of the best breweries near Hardeeville, SC, for getting started. Check our their beer lists online and stop by one of these fine establishments for happy hour!