You can always taste when coffee is fresh. Fresh-roasted beans make all the difference—not to mention, the perfect way to start one's day.
If you're looking to change up your morning coffee routine (or start one for the first time), you'll want to visit some of the best coffee shops near Hardeeville, SC. We have three of them right here for you—learn more about them below!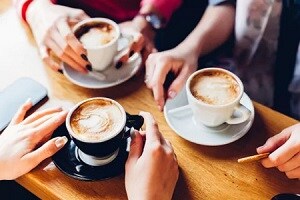 If you like your coffee shops independent and your coffee in cozy surroundings, Caretta Coffee might just be the perfect nook for you. Named after the state reptile of South Carolina, the Loggerhead sea turtle (scientific name: Caretta caretta), this shop offers plenty of coffee and much more.
Your caramel macchiato or cappuccino will go well with any of the selections off the European breakfast menu, including fresh bread, baguettes, fruit-filled croissants, and plenty of fresh jams for added flavor. If you need something chilled on a hot day to cool you down, try their sweet and delicious frappacinos!
Voted best coffee shop in the Lowcountry for six years running, Corner Perk continues to build an amazing reputation on its locally roasted coffees, other drinks, and brunch menu. They serve brunch all day—and we'll guess you're not surprised to hear that the same goes for coffee.
Enjoy your omelet or French toast with a fresh-brewed Americano (hot or iced) or a double espresso. The full drink menu includes tea (hot and iced), hot chocolate, caramel apple cider, and even a delicious apple cider mimosa for a little pick-me-up in the morning!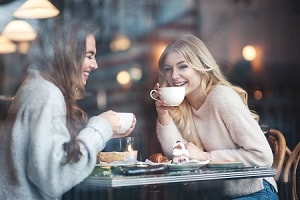 For delectable food and coffee with some old-world Southern charm, there's no better place around than The Cottage. Stop in for breakfast or lunch any day—plus Sunday brunch, or dinner on Friday or Saturday with true Lowcountry flair.
Take your coffee with a fresh-baked slice of pie, or perhaps a tart, scone, or cookie. It's all up to you! This coffee shop serves locally roasted coffee from the nearby May River Coffee Roasters and options include delicious coffee blends and flavored coffees as well. Try a cup for yourself!
Taste that Fresh-Ground Flavor
These three locations are among the best coffee shops near Hardeeville, SC, and we think it comes down to their fresh roasts, crafted with the most delicate care. You can check them all out on their websites or social media pages to decide which coffee house you'll visit next!