As you shop for the perfect car, you've probably considered new cars and used cars, but did you know there's a third option? At Peacock Used Cars & Trucks, you can find a wide selection of certified pre-owned cars.
Why buy certified pre-owned cars? There are plenty of ways Hardeeville, Bluffton, and Hilton Head Island drivers can benefit from CPO cars. We're here to give you a closer look at some of them, so sit back, relax, and enjoy the ride!
CPO Cars: Thorough Inspection Process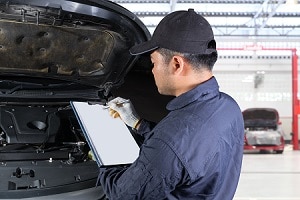 Every certified car goes through a rigorous inspection process before earning that mark of distinction. We need to make sure they're up to factory standards before you get behind the wheel. In the cabin, on the exterior, and under the hood, these cars are checked for all sorts of mechanical and aesthetic issues.
Then, they're restored to those rigorous factory standards, so you'll feel like you're driving away in a like-new car. In fact, many manufacturers will only certify cars from recent model years and with low mileage, so you can count on like-new quality in more ways than one.  
Extended Warranties for Peace of Mind
New cars come with warranties, but by the time those cars arrive on our certified pre-owned lots, those warranties may have expired or be near their expiration. That's why many manufacturers offer extended warranties, with full backing by the factory for a range of systems in your vehicle.
Sometimes, it's a powertrain warranty that covers the components in your engine, transmission, and drive shaft. Other times, it's a comprehensive bumper-to-bumper warranty that covers components anywhere in your vehicle. Sometimes, it's both: Many manufacturers offer multiple warranties to keep all your repair costs as low and predictable as possible.
More CPO Perks & Benefits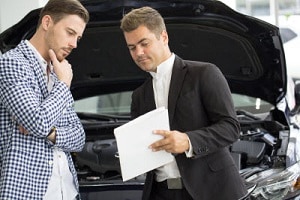 There are a few other items you'll get with a certified pre-owned car. These vehicles include free CARFAX Vehicle History Reports™, so you can get a sense of how the car was kept by past owners. Everything from accidents to service records and the number of owners may be available, if reported.
CPO vehicles typically come with 24-hour roadside assistance as well. So, if your car ever breaks down on the road, you won't have to worry. These packages often include towing services, tire changes, and battery service. If you find yourself locked out of your car, or you run out of gas, roadside assistance can help you out.
Shop Certified Pre-Owned Cars with Us
Now that you have a clearer picture of why to buy certified pre-owned cars, are you ready to take a closer look at our inventory? At Peacock Used Cars & Trucks, we have a vast selection of CPO cars from the major automotive brands.
With such a wide array of vehicles in stock, we're sure you'll find something perfect for your Hardeeville, Bluffton, or Hilton Head Island drive! You can start browsing our full inventory online today-and reach out to us if you have any questions.